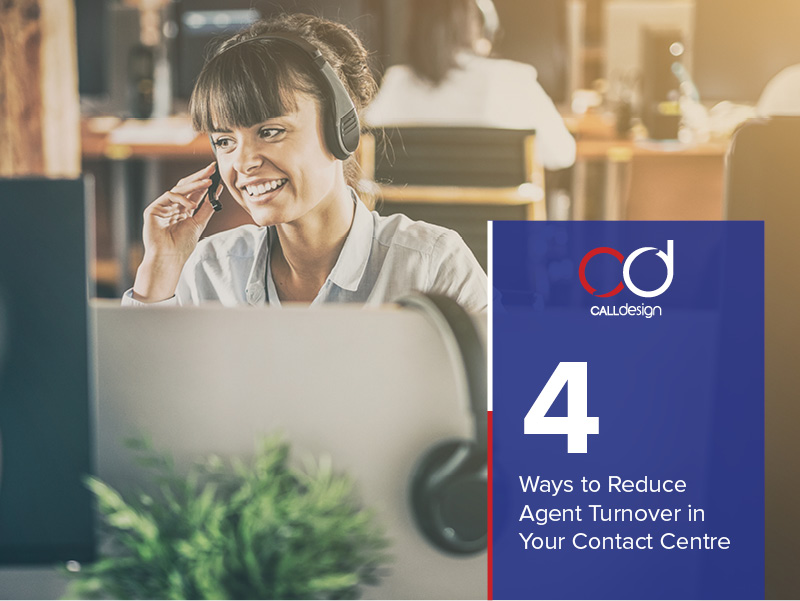 One of the most significant challenges that contact centers face is an incredibly high rate of agent turnover, creating a cyclical problem where the Learning and Development team is continuously training new agents for them only to stay with the company for a couple of months. This can be expensive. In this blog, we have four strategies for contact centers that are hoping to retain their agents and reduce turnover.
Improve the Hiring Process
In some cases, you may need to address the problem at the source. By improving your recruiting and hiring processes, you will be on the right track to find the people that match what your company needs. As the front line of your customer service operations, contact center agents need to have very specific qualities to serve your customers and handle the contacts as efficiently as possible. By outlining what your organization is looking for and working with your workforce planning team to specify the shift times that need to be recruited for, you can begin to weed out the candidates who aren't the best fit.
Facilitate a Great Onboarding Experience
Once you have hired the right people, you need to onboard and train them according to your company standards. The onboarding process is where a lot of the agent turnover happens, so you need to be sure that you are getting it right. Onboarding is where you establish a firm foundation for your agents to succeed, so the objectives of their initial training need to be clearly defined and be achievable. By creating a structure for your agents early on, it will give them something to fall back on when the job gets overwhelming. It is essential not to sacrifice the quality of your training processes because this is what your agents will rely on during their day-to-day operations.
Don't forget to include "the Power of One" training for new hires as this teaches them the basic contact center principles and why workforce management is important.
Implement the Right Tools
With the right tools in place, your agents will be more engaged, productive, and effective at their work. There is a large variety of workforce management, gamification and automation tools that not only make the jobs of your agents easier but also give them a way to track their growth and performance each day. Aspect's WFO and Performance Management are incredibly intuitive cloud-based solutions that enable your staff to track their performance and adjust their schedule (based on your business requirements) as needed.  This, coupled with Intradiem's powerful automation, provides an automated manager for every agent regardless of where they are working, with rules triggered in real-time by actual center conditions.
Allow Your Agents to Grow
Growth opportunities can be an incredible motivational tool for your agents! Employee development is a crucial and essential aspect of engaging your workforce. By allowing your team opportunities for personal and professional growth, you are establishing an incentive for your best agents to stick around for promotion. Not only will your best agents stick around to advance in their career, but your overall team will get stronger together. As your workforce continues to grow stronger, your customer's experiences will also improve.
How Call Design Can Help
Call Design is a leading workforce optimization, consulting and services provider that offers best-in-class solutions for organizations that are looking to improve the daily operations of their contact centers. Call Design is dedicated to driving engagement for your workforce by implementing the tools they need to optimize the workload of your contact center agents. Contact Call Design today to learn how we can help.